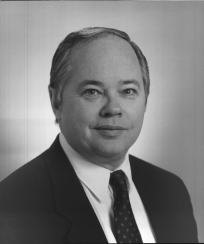 Dr. C. David Fischer, Jr. 3027 N 49th Court, Phoenix, AZ 85018 (602) 808-8637

---

Accomplishments
PICK database software manufactured by Dr. Fischer during the past 15 years has: Increased size of operations and profits during the past seven years with no increase in management staff at Weiss Guys; Allowed increased transaction volumes with no increase in staff at American Express; Eliminated clerical errors on government regulated paperwork at Rinchem; Improved tracking reliability and decreased time-in-facility at Allied Signal's Turbine Engine Repair and Overhaul operation; Improved responsiveness to the customers of The Harlan Company; Substantially increased Franchisee financial obligation compliance at Alphagraphics, Inc.
Employment
1994 - Current, President, Data Images, Inc.

1995 The Harlan Company Purchase Suggestion Module

Consulting: AlphaGraphics, Inc.

The Harlan Company
Heflin Steel Supply Company
McCarthy Cabinet Company
Personnel Resources Company
The Rinchem Company
RTW, Incorporated
Tarr, Incorporated
Weiss Guys Car Wash
1991 - 1994, Director MIS, Alphagraphics, Inc

1993 Franchisee Compliance Tracking
1992 Royalty Service Bank - Credit and Usage Tracking System
1983 - 1991, President, Data Images, Inc.

1990 The Harlan Company

1990 RTW, Incorporated

1987 The Rinchem Company

Hazardous Waste Receiving, Tracking and Disposal



1987 Weiss Guys Car Wash

Gasoline Inventory Level Tracking



1986 Data Images, Inc.

1986 Weiss Guys Car Wash

Multi-company Accounting System Sales Entry system



1985 Data Images, Inc

1985 Data Images, Inc.

1984 Racom, Inc.

Mobile Radio Serial Inventory, Warranty and Repair



1984 Data Images, Inc.

1984 A-1 Manufacturing

Cabinet Shop Job Tracking and Billing



1983 The Rinchem Company

Commercial Warehousing and Billing



1979 - 1983, Programmer, Senior Analyst, CIS, Inc.

1983 American Express

Merchant Draft Issue, Usage and Tracking. Credit Balance Refunds.



1983 Heflin Steel Company

Steel Inventory Control, Job Tracking and Billing



1982 Heflin-Harrington

Inventory Control and Order Entry



1982 Roosevelt Water Conservation Distr.

Irrigation Water Billing System



1981 Del E Webb, Recreational Properties

Lake Powell Houseboat Inventory, Reservation and Rental



1980 Allied Signal Garrett Turbine Engine Company

Repair and Overhaul Job Tracking and Employee Payroll



1979 The Rinchem Company

Chemical Distribution Inventory Control and Billing



1974 - 1979, Technical Director, The Rinchem Company, Inc.

1975 Accounts Receivable, Inventory Control and Billing
1974 Payroll
1966 - 1969, Peace Corps Volunteer, Sierra Leone, West Africa
Education
1974 - Ph. D., Physical Organic Chemistry, The Ohio State University, Columbus

1966 - B. A., Chemistry, The University of California, Berkeley
Other Experience
Macintosh application software and network management at Alphagraphics.
LanManager 2.2, OS2 and FoxPro on Ethernet at Alphagraphics.
Unix and Pick at American Express.
Contact
Phone 602-808-8637
Fax 602-808-8635
Cellular 602-810-3146